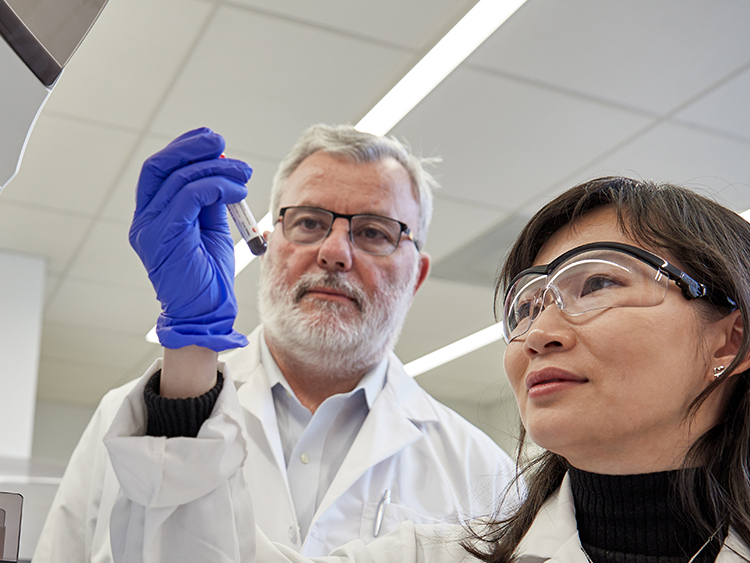 About the Renal Research Institute
We are structured for open communication and broad participation in all our research because the problems and questions we deal with are too complex to be seen through one lens only. Our two divisions—research and operations—collaborate seamlessly to conduct clinical trials at our Manhattan dialysis facility. We also operate 20 other dialysis facilities in six states in the United States, including two stand-alone home programs. Our leadership in computational biomedicine and data analytics, as well as our access to a large patient population, accelerates the pace of scientific discoveries and their translation into applied medicine.
RRI not only fosters research within the global framework of Fresenius Medical Care, but also collaborates with academic institutions in the United States, Asia, Europe, Latin America, and Africa. Our fellowship program supports this academic network, providing international MDs and PhDs the opportunity to spend one to two years at RRI. To date, RRI has hosted fellows from over 40 countries. Furthermore, RRI is an annual destination for dozens of visiting scientists with innovative ideas who contribute to the non-dogmatic and creative environment that is so critical to progress. A testament to RRI's international outreach is our acclaimed Annual Conference on Dialysis and Advances in Kidney Disease.